Staff
The College is administered by a professional staff who are engaged in both academic and management affairs. Their years of experience in their roles vary widely, but collectively they present a carefully constructed team of professionals who are dedicated to the success of our students.
J.D. Bowers
Director
Dr. J.D. Bowers has thirteen years of experience in Honors teaching and administration, and over three decades of professional experience in higher and secondary education. He is passionate about making sure that honors students at MU succeed in their academic and co-curricular pursuits; he is especially passionate about guiding students through their explorations and engagements with knowledge, specifically in an expansive (both broad and deep) understanding of the dimensions and dynamics of genocide and its lasting consequences. Through his work in the classroom and his efforts to extend students' learning beyond those confines, he has experienced what he considers his most "notable" accomplishments.
He holds a Ph.D. and MA in history from Indiana University and a BA in government from The College of William & Mary in Virginia, is a 2005 recipient of a Fulbright Teaching Award, the recipient of two awards for outstanding international teaching, the Award for Excellence in Undergraduate Teaching (NIU), the 2017 Ann Covington Award for Mentoring, from MU's Fellowships Office, and the 2019 Mizzou Alumni Association Faculty Award for Excellence.
He is a native of Northumberland, PA, and spent his childhood years in both central Pennsylvania and Surf City, (Long Beach Island or LBI) New Jersey.
In addition to his role as director of MU's Honors College, Dr. Bowers is a professor in Honors, and a faculty affiliate in both the Black Studies Department and the Kinder Institute on Constitutional Democracy (KICD).
He maintains an active scholarly career, leading study abroad programs, teaching courses, and conducting research. Over the past eight years he has led a program of study, in partnership with The Hague University of Applied Sciences (Den Haag, Nederland), in examining the dimensions of post-genocide justice and conflict resolution, has taught numerous Honors Tutorials, and teaches an undergraduate survey course on genocide. He has also led programs that have focused on the long-term consequences of mass atrocities, to the divided island of Cyprus and to Bosnia and Herzegovina, both states that are still plagued by their divisions.
He is currently working on two book manuscripts, the first of which explores the last fifty years of the unresolved Cyprus conflict, including the religious, social, economic, political, cultural, and health and wellness facets of the failed reconciliation processes. His second book project is on the genocide in Bosnia, in which he aims to be the first to tell the full history of the Bosnian genocide in a format suitable for classrooms and lay readers. He is also writing several articles on the intersectional dimensions of genocide, has an ongoing project on the Allied War Expositions of WWI, as well as co-authoring a piece on the student development and global awareness aspects of study abroad.
His first book, Joseph Priestley and English Unitarianism in America (Penn State, 2007) was an examination of the trans-Atlantic exchange of religious, political, and cultural ideas, identities, and faith practices, all within the framework of the origins and development of one of America's most progressive faith communities, and how religious minorities interacted with the larger, more dominant faith communities and denominations.
He remains globally active on the political and social dimensions of genocide and its consequences, including as an invited member of the ICC Scholars Forum, with additional training in peace and conflict resolution by the International Center for Transitional Justice (New York City) and the International Catalan Institute for Peace (Barcelona, España).
As a teacher, he feels that it is a privilege to guide students towards a deeper knowledge of their world, their place in it, and their obligations to each other. He has adopted a global perspective to his teaching methods and subjects, facilitating the exploration of the inherent contradictions and challenges that are brought forth by a deepening of a student's knowledge and through exposure to ideas that are completely new to them.
When he has a chance, he also teaches and does research on the social, economic, political, and cultural dimensions of food and drink, most notably BBQ and bourbon, and has routinely co-taught one of the most popular courses in the Honors College, BBQ: Cuts, Consumption, and Culture, out of which he is currently working on several projects, including a manuscript and several articles.
At Mizzou he has been instrumental in the creation of several new courses, including Unbound: Reading with Purpose, which is linked to the Unbound Book Festival in Columbia, allowing students to read the work of authors with whom they get to meet and interact. This course model then led to the development of two similar courses, one that engages students in the True/False Film Festival, and the other that extends the engagement of students with the ideas and issues that are at the core of the annual Honors One Read book. He was also the architect of the ASH Scholars program, a new model of undergraduate research and artistry that pairs two or more faculty together with eight to ten students, in a long-term project, to the benefit of all participants.
He is the founder and director of the Genocide and Human Rights Institute, an on-going scholarly collaboration of academics, teachers, researchers, and activists in the field that has sponsored programs in Washington, D.C., Chicago, and here on campus. And between 2005 and 2015 he was a co-principle investigator on a number of Teaching American History Grants, totaling over $4.3 million in research and teaching support.
Still, he considers his work in honors to be the highlight of his career. "it is the greatest space within the academy," he notes, "allowing me to teach, research, serve, and also be an important part of the University's administrative team that gets to shape the future of so many highly talented, motivated, and inquisitive young adults. Honors is an-always stimulating arena." In fact, he recently published a chapter on advancing honors, entitled "Incremental Innovation" in Excellence, Innovation, and Ingenuity in Honors Education, edited by Graeme Harper and published by Cambridge Scholarly Publishing (2019).
He lives in and is actively involved throughout the Mizzou and Columbia communities, along with his wife, Dr. Kristy Wilson Bowers, a professor of History at MU, and two daughters.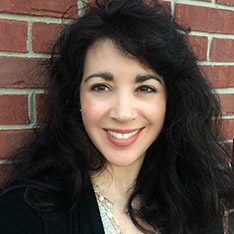 Rachel Harper
Associate Director
A winner of the William T. Kemper Award, a Purple Chalk Award, and a WI Excellence Award for Undergraduate Teaching, Dr. Rachel Harper is the Associate Director of the Honors College and the Coordinator of the Honors Humanities Series. She has taught at MU since 1996 and in the Humanities Sequence since 1998.
Originally from Champaign, Illinois, Dr. Harper holds a Ph.D. in American Literature from the University of Missouri and a B.A. in English and Spanish from Illinois Wesleyan University. Before becoming the Associate Director of the Honors College, she was the Director of MU's Writing Center for ten years. Currently, she is working on a critical edition of Jean Kenyon Mackenzie's 1928 novella The Trader's Wife and various articles related to tutoring writing and teaching, including ones on applying acting theory to tutoring with Dr. Greg Foster and on the ending of Don Quixote that was inspired by her teaching in the Humanities Series.
When she's not doing all of the above or serving on a million committees, she's chasing her three small children, going to MU football games with her husband Jeff, and drinking coffee. Lots and lots of coffee.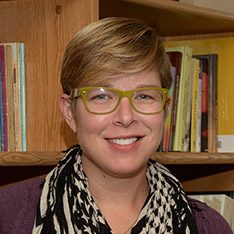 Megan Boyer
Assistant Director
Megan Boyer originally from Jefferson City, Missouri received her Bachelor of Arts from Saint Mary College in Leavenworth, Kansas and majored in English. She has been with the Honors College since 2005, first as an Advisor and now as Assistant Director.  Passionate about working with students, Megan earned her Master's degree in College Student Personnel Administration from Central Missouri State University. After leaving CMSU, Megan worked as a Residence Hall Coordinator at Mizzou for two years. Megan's two major hobbies are film photography and performing as a blues vocalist with the Megan Boyer Band.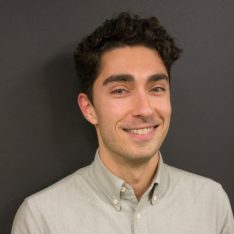 Neima Shahdadi
Academic Advisor
Neima Shahdadi is originally from Jefferson City, Missouri and earned his BA in English from MU in 2007. His diverse background includes (but is not limited to) cooking, catering, collegiate sports marketing, screenwriting, digital advertising, managing, and event planning. He first joined the Honors College as an Administrative Assistant in 2015 until departing in 2018. His experience working with honors students, faculty, and staff during those three years left an indelible impression that drew him back to the college, (re)joining the staff as an Academic Advisor in October of 2019. Neima is thrilled to be back in Honors and looks forward to using his experience and institutional knowledge to help students achieve their goals.  Neima advises general Honors students with last names A-L.
In his free time, Neima enjoys reading, running, hiking, watching Cardinals baseball, and spending time with his wife and daughter.
Ava Drayton
Scholars & Fellows Coordinator
Born and raised in Columbia, Ava has been a lifelong Mizzou Tiger. She received her Bachelor of Arts degree from MU and then went on to attend DePaul University in Chicago, graduating with a Master of Science degree in non-profit management. While in graduate school she held an internship at the Adler Planetarium in the Office of Advancement. From that role she gained experience in fundraising and was hired at the Illinois Institute of Technology on the stewardship and donor relations team. There she managed over 300 donor funded scholarships and helped to steward friends and alumni of IIT through events on campus.
In the summer of 2015, Ava returned home to Columbia. For the next two years she worked in the Office of Advancement at Mizzou on the talent management team, the group in charge of hiring and training the development staff at MU. In the summer of 2017, she came on board at the Honors College as the Scholars and Fellows Coordinator. In this role she is responsible for the leadership and development programming for undergraduate participants in thirteen research, artistry, and leadership programs through the Honors College.
Enola-Riann White
Admissions & Outreach Coordinator
As an alumna and employee of Mizzou, Enola takes great pride in helping students achieve their goals. She graduated from MU with Bachelor of Arts and Master of Public Affairs degrees. As an undergraduate student Enola was very active in the School of Music and Marching Mizzou, her primary instrument is saxophone. Enola continues to sharpen her music skills by volunteering with local community theaters and playing saxophone/woodwinds in pit orchestras. In her graduate studies Enola interned for legislators serving on the Missouri State House and Senate Higher Education Committees.  Upon completing the MPA program in 2010, she worked for the Master of Public Health Program at MU as the Program Administrator. In 2014 she transferred to the Sinclair School of Nursing as Academic Advisor/Recruitment and Retention Specialist. In her role as Admissions & Outreach Coordinator, Enola looks forward to meeting and working with students as they apply to the Honors College.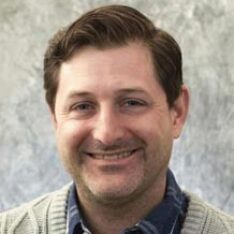 Brendon Steenbergen
Senior Director of Advancement
Brendon is a two-time Mizzou alum, with an undergraduate degree in Art and a masters degree in Public Affairs. An avid Tigers sports buff, Brendon wrote "Mizzou Sports Through the Ages" and served as an instant replay official for five years for the Big XII. Brendon has also served as a volunteer on the board of the Missouri Symphony Society and on the Columbia Parks and Recreation Commission.  Brendon is proud to be a fundraiser for the Honors College hoping he can help in some small way to enhance the learning experience of some of the sharpest young minds at the university.
Sarah Kammeyer
Administrative Assistant
Sarah is a born-and-raised Columbian who only betrays the Midwestern tradition of humility when bragging about her love of the Midwest. Sarah earned her BA in Linguistics from the University of Colorado at Boulder before serving for two years as an AmeriCorps member at a youth empowerment organization in the mountains of West Virginia. It was there that she experienced firsthand the power of community, activism, and the infinite potential of young people. She recently moved back to her hometown where she is excited to engage more deeply with the town and community that raised her. In her role in the Honors College as Administrative Assistant, Sarah plans events, processes applications, and works with Dr. Bowers on various tasks and projects. In her free time, she is most likely to be found quoting Braveheart, forcing baked goods onto friends and family, and listening to McElroy family podcasts.
Hannah Guerrero
Administrative Assistant
Hannah grew up in Moberly, Missouri. She attended Harding University in Searcy, Arkansas. Between her employer, her alma mater, and her Hogwarts house, she was destined to live black and gold. She earned her B.A. in General Studies with an emphasis in Early Childhood Education. While she loves central Arkansas, she moved home to the Midwest in 2015. She and her high-school-sweetheart-now-husband are enjoying what they deem as "city life" by being apart of the Columbia and Mizzou community. Her duties in the Honors College primarily are in aid of the Missouri Scholars Academy, a 3-week academic enrichment program for gifted high school students. She lives and breathes MSA year 'round by being the main point of contact for all coordinating, planning, and executing of the academy. In her spare time, she is busy running her side hustle photography business, re-reading the Anne of Green Gables series, or discussing her love for Aldi with her co-workers.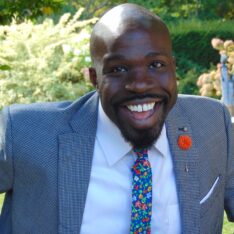 G. Preston Wilson, Jr.
Cherng Global Leadership Academy Coordinator
G. Preston Wilson, Jr. hails from Durham, NC.  He received his Bachelors of Science in Music Education from Fisk University in Nashville, TN in 2010. During his matriculation, he was a member of the world-renown Fisk Jubilee Singers® under the direction of Dr. Paul T. Kwami.  He furthered his studies at Bowling Green State University in Bowling Green, OH; receiving his Masters of Music in Choral Music Education in 2012. While he was there, he was awarded the Winifred O. Stone Graduate Fellowship, being named the Presidential Graduate Scholar.
Post-graduation from BGSU, Preston began teaching at various elementary schools in the Toledo Public School system in Toledo, OH, settling at Start High School where he was the Director of Choral Activities.
In 2018, Preston left his post in Toledo and is currently a graduate student at the University of Missouri – Columbia, pursuing a PhD in Music Education.  His research interests include exploring adaptive pedagogies for the contemporary classroom: aiding new teachers in being successful in diverse communities.
Ashley Dorf
Communications Intern
Ashley Dorf is a junior at Mizzou majoring in journalism (Strategic Communication) and minoring in business. Originally from Orange County, California, Ashley came to Mizzou for its excellent journalism program and established Honors College. Within the Honors community, she serves as an Honors Ambassador on the recruitment team and was a member of the Honors Experience FIG. Outside of Honors, Ashley spent the summer of 2019 as a communications intern at the National Archives in Washington, D.C. as part of the Kinder Scholars program, and is a member of the Sigma Sigma Sigma sorority. During her free time, Ashley enjoys watching Mizzou or Denver Broncos football, listening to music, and baking.